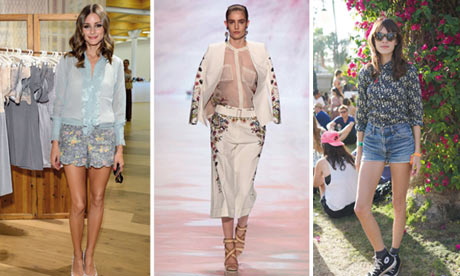 Until recently, it was a summer dress that symbolised what you wanted out of your summer. A floral 1950s frock was
Brigitte Bardot in the south of France
, black and tight was 4am in Ibiza. But 2013's signifiers have changed. This summer's style semaphore? Shorts.
Shorts used to be just what politicians wore on holiday when it got really hot or what uncharitable schools made boys wear as summer uniform. No longer. They've been adopted by
fashion
to become less something to dust off when the temperature rises, and more something to hang your whole outfit on. With a mix-and-match Tumblr-influenced aesthetic dominating, separates currently trump the put-together option of dresses. Think of shorts as the new skirts.
Enter Olivia Palermo. A lot of shorts' new popularity has to do with the
endlessly blogged-about giraffe-limbed socialite
. Almost single-handedly – or bipedally, at least – she's made shorts a look. They're a key part of her much-imitated offbeat preppy style.
Palermo's shorts often come in a posh fabric – brocade, lace – and she wears them with blazers. These designs have been dubbed the city short – and their dressed-up, slightly princessy look are more urban street than sun lounger. Similar styles have sold out at
matchesfashion.com
's website (with Isabel Marant and Carven particularly popular) and Asos says sales are up 135%.
There isn't just one fashion- approved notion of the shorts in 2013, though – current wisdom dictates more than one pair. Here's our guide to shorts styles you need now. Listen up – the rest of your summer will thank you for it.
City shorts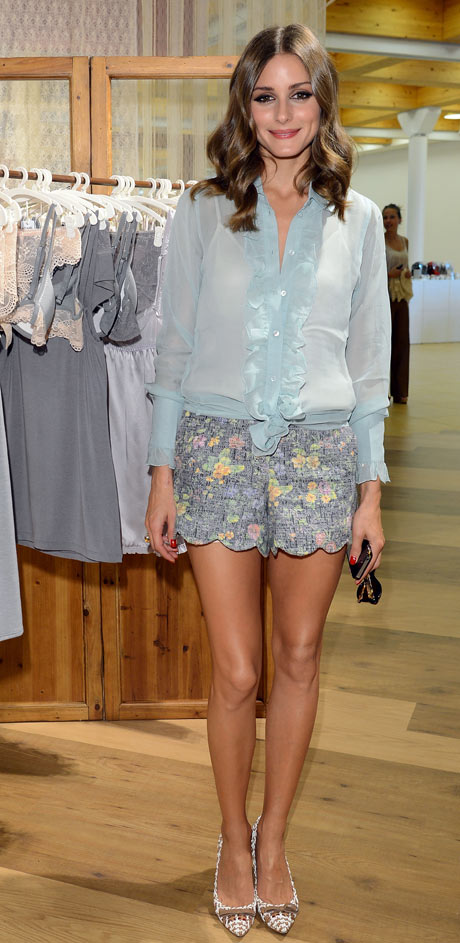 Palermo's favourite strode that catwalk this season – everywhere from
Chloe
to JW Anderson. The key characteristics come from the fact they look expensive. That could mean anything from crisp white linen to Palermo-approved brocades, and Anderson's
thigh-skimming ruffles
. You want something more at home on the red carpet than walking from the beach to your car. This is not about a sun-kissed, off-duty look – it's shorts going black tie.
Wear with: a blazer, brogues and buttoned-up shirt. It's perky preppy that works best here.
Skater short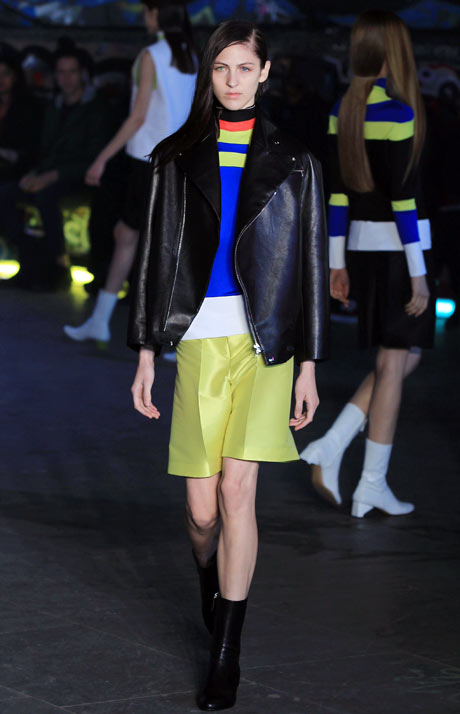 Wear with: baseball T-shirts, high tops and shades.
Hotpants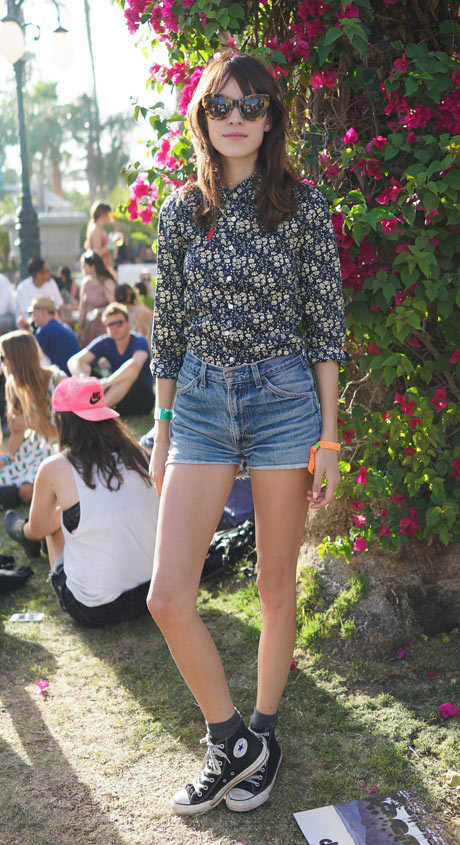 No one wants to see bum-overhang on their morning commute but the uptake of denim hotpants (huge on Asos) by the teens and twentysomethings during July's heatwave made it a distinct possibility. Looking for someone to blame? Take your pick –
Alexa Chung
, Rihanna (her again) and Miley Cyrus (who has a
eye-bleedingly short pair
as part of her much-orchestrated new wardrobe) all wear them with pride.
Wear with: Jack Purcells, plaid and school jumpers. Unless you're Miley, this is not a look for heels.
Leather shorts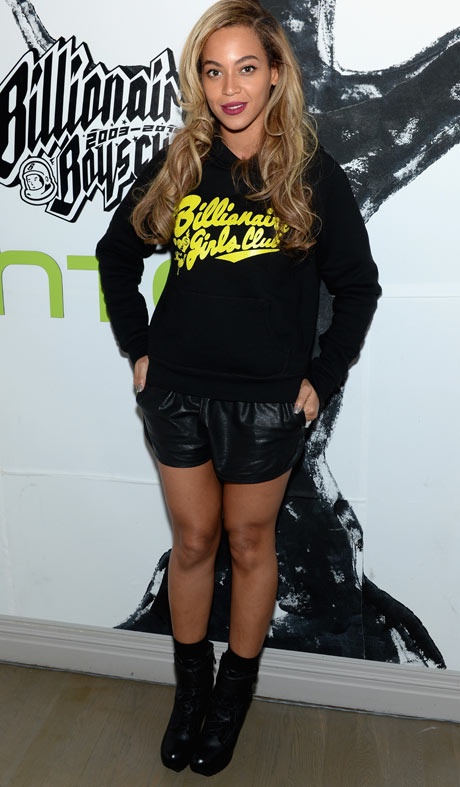 In 2010, you couldn't move for columnists assessing the benefits of the latest fashion trend for leather shorts. Three years later, what seemed like a madcap idea has become a bit of a staple. Celebrities seen wearing them recently include Beyoncé, Miranda Kerr and Whitney Port. They're also a high street summer favourite with the price – and weights – of leather going down. Leather shorts are now a classic of the genre. Who would have guessed?
Wear with: monochrome basics. A white T-shirt and black boots keep things simple.
Culottes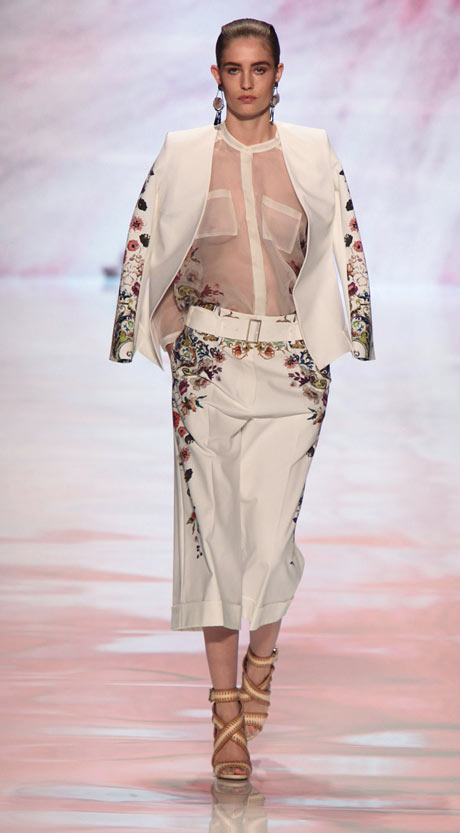 Anyone who thinks culottes are an easy option badly needs a rude awakening. They cover more leg but these wide, knee-length styles require a fair bit of thinking if you don't want to look clownish (and, frankly, who does?). Frow-ers have experimented but only so you don't have to. Leelee Seboiski, Kirsten Dunst and
Rita Ora
have all worn them, and Zara's skort – a sort of origami version of the 1980s hybrid – is the outer edge of this trend, worn by
Karolina Kurkova
.
Wear with: something tight up top. With this much volume, you need contrast.
Sport short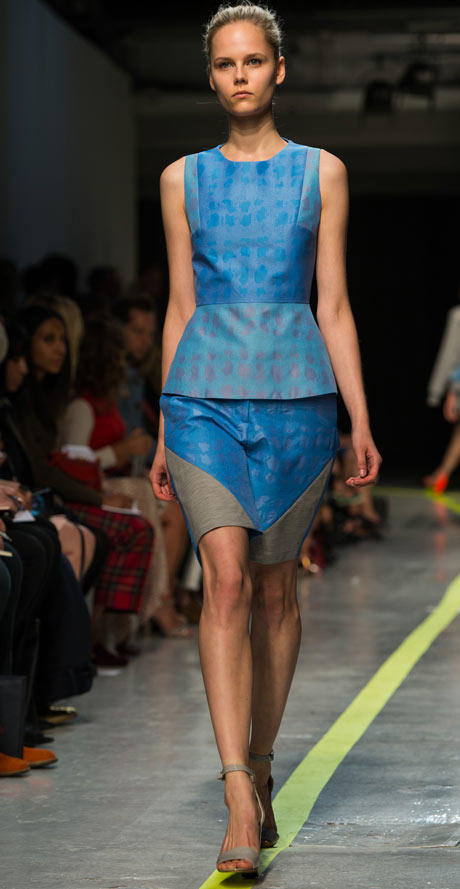 If you thought you had enough of sporty style with the Olympics last summer, the drip-down of athletics has the endurance of Mo Farah. The sport short is a good example – and appeared on catwalk for SS13 at
Alexander Wang
and
Rag & Bone
. To plug into the trend, you will need mesh, racing stripes and a drawstring. Diane Kruger is a devotee, which, as regular readers of these pages will know, can never be a bad thing.