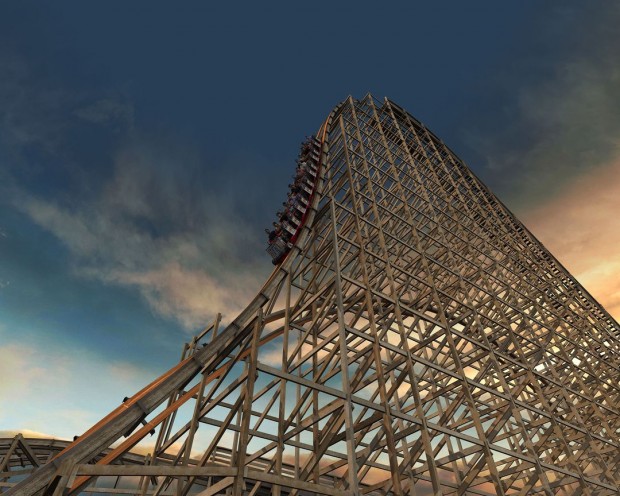 GURNEE, Ill. | Six Flags Great America says a new wooden roller coaster it plans to build will be the fastest such ride in the world, sending thrill-seekers barreling over the tracks at up to 72 mph.
The theme park north of Chicago says it'll break two other records for wooden coasters: It will have the tallest drop at 180 feet and the steepest drop at 85 degrees.
The ride will be called the Goliath. Construction begins this fall, and it is scheduled to open in spring of 2014.
The roller coaster's heart-pumping maneuvers will include what the park calls "a 180-degree zero G roll."
Six Flags Great America park president Hank Salemi says the "Goliath will be unmatched."