Have a good fun;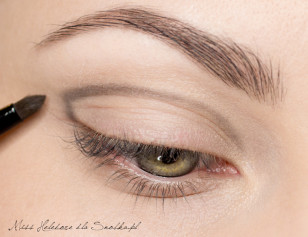 Today I invite you to
make
a typical
carnival
with lots of
glitter
.
I used here technique "
cut crease
"that is a clear cut between the shadows of the collapse of the eyelid.
Red More Google
The outer area is extremely stretched in point, so look becomes flirtatious and "cat".
Live makeup beautifully presented, the only drawback to the eyes glitter glitter is that it's hard to wash them away. I recommend wipes micellar fluid (I use Bioderma Sensibio) and wait a long time to

brocade

"Forgiven". Never Rub the eyelids, which is glitter, especially coarse, because you can hurt them.