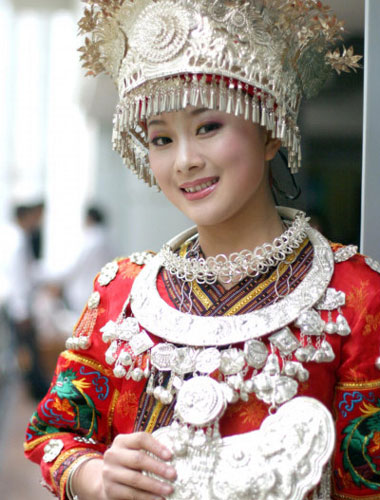 Miao, who lives in China, said silver jewelry a symbol of wealth. In the festive and wedding dresses girls silver is present in large numbers.
Traditional Miao jewelry set includes flowers, hat, comb, earrings, necklace and bracelet.
Silver jewelry worn by the Miao, are very diverse. Simple decorations (solid hryvnia, necklaces and bracelets) more massive and festive (flowers, hats, pendants made ​​of silver and horn) features a fine work.
Silver costume Miao women can weigh up to 20 kilograms